Reading Time:
4
minutes
Reading Time:
4
minutes
Reading Time:
4
minutes
Reading Time:
4
minutes
Reading Time:
4
minutes
As of March 2019, more freelancers worked for Google than in-house employees. This form of cooperation is increasingly popular even in the Czech Republic. Especially among people from creative and technological sectors, who can essentially provide services from anywhere.  
There is a bright future for freelancing. But how to decide if it is the right choice for you? Here are five points to better illustrate what it means to be an IT freelancer.
The desire for freedom vs. the desire for security
The ability to choose projects, unlimited amount of new experiences and access to uncharted territories, greater control of your free time and finances….those are just some of the benefits of freelancing.
Freelancers are people longing for freedom. They prefer flexibility and independence to traditional company benefits. They can choose projects according to their preferred length and alternate periods of work with longer leaves. They are in control of their finances as well as their future.
Full time freelancing
Even freelancing has developed. In the past, freelancers used to work on several projects at once, investing only a certain amount of time in each of them. Today, the number of freelancers working on a single project is growing. Such mode of working is less stressful because freelancers do not have to remember several deadlines and various requirements.
If a freelancer is clever and willing, the order often extends beyond the end of the project. If both parties agree, the freelancer stays with the client to work on another project. A three-month allocation can easily become a long-time cooperation.
A freelancer's work on a project in short
Our main goal is to achieve maximum satisfaction of our freelancers as well as clients. The cooperation therefore starts with a thorough research. We find out what the expectations of the client are, where and under what conditions they need the IT professional to work, and what is their budget. We are interested in the freelancer's idea of their future position, their motivation, their contractual priorities, and preferred man-day rate. Based on this information, we try to find the best possible fit. We do not only seek profit; we care about good relationships with contractors as well as clients.
Once the client and contractor seal the deal, the work on a project begins. The freelancer then invoices the agreed man-day to the client. They usually base the invoices on a timesheet of hours provided in the agreed period. If the freelancer needs a few days off, they just inform the client about their absence.
Sometimes, whole teams of freelancers, whose members are more or less in contact, work on a project. The goal of a team is clear, however: to finish the project successfully. While working on that, a freelancer can enjoy greater freedom, flexibility as well as an interesting financial reward.
Our work is not finished once a position is filled, however. We enrol the contractor onto our CARE programme whereby we offer additional benefits independent of their contract with the client. A part of CARE is, among else, supporting the freelancer for the whole period of their work on a project. If there is an issue or the project ends, we are here to solve the situation, find a new project, etc. And of course, we keep in contact all the time to make sure the contractor is happy.
A freelancer does not an outsider
An undeniable benefit of working on a single project at one time is the possibility to get to know the client as well as the whole team working on the project. An external professional becomes for a period of time a part of the team. They get all the necessary information from the client, the support of their (temporary) colleagues and, of course, of TITANS.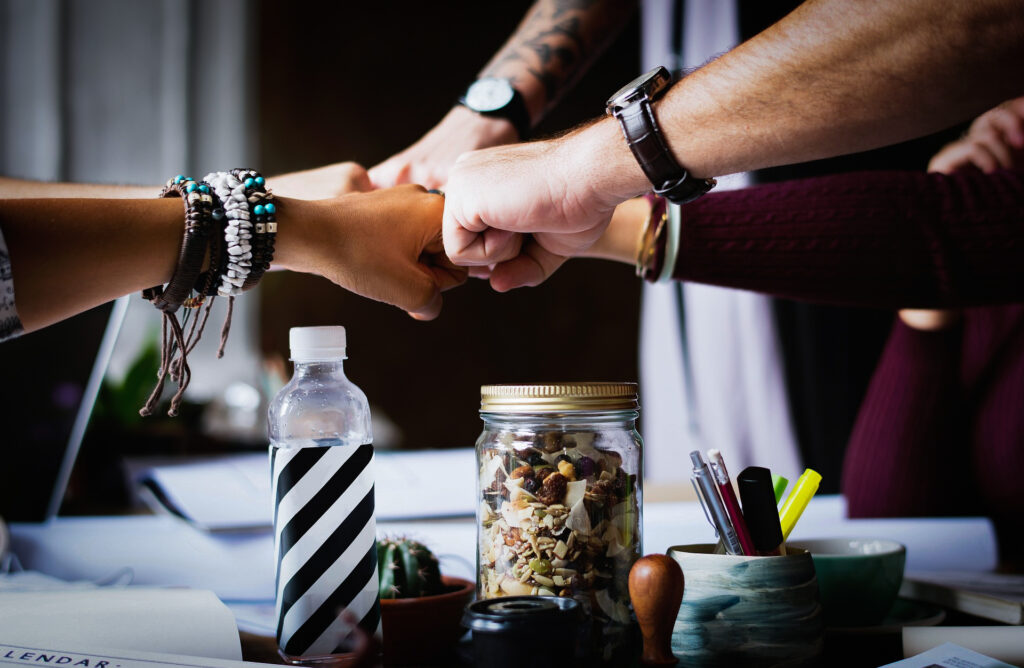 The career of an IT freelancer
There is no need to worry that becoming a freelancer means the end of career progress. In fact, the opposite is true. You can hone your skills and portfolio thanks to the varied projects. Every new project means fresh point of view as well as access to valuable know-how. You can compare the work process of various clients, what worked with one and did not with another and why…Being a member of different teams can also build soft and communication skills.
The changes cease to be stressful over time. When alternating projects, it is easier to find out what you like best. It is possible to work fully remotely, on-site with a client or to choose perhaps the most popular option – hybrid working (a few days in the office, a few at home).
There is plenty to choose from even when it comes to specialisations. Developers, testers, project managers as well as designers can choose from our projects. In recent years, the demand for administrators and DevOps specialists has grown, and Java leads in languages. The offer of freelance projects reflects the demands of the market, setting trends at the same time.
Even professionals specializing in older technologies will find their project. For example, with clients building complex solutions based on stable technology over several years.
How to become an IT freelancer?
Searching for new projects, agreeing contractual terms and financial reward can be daunting from the onset. You can turn to somebody who will deal with all of this.
In TITANS, we will be glad to help you. Just look at the projects we have on offer and get in touch. The rest is up to us. You can contact us even if you just want to discuss freelancing without committing to anything, or if you have questions about accounting or setting yourself up as a freelancer. Even in those cases, we are here for you.
27 998
Titans that have
joined us
630
Clients that have
joined us
399 596
Succcessfully supplied
man-days